By Ashe Youngs – Con season has come out of hibernation and its yawning has awoken it's cosplayers too. It's that time to dust off the cobwebs and look forward to seeing our friends, wearing our new cosplays and WAIT WHAT OAH GOD WHERE DID THE TIME GO! Panic stations, it's the time of year for some of us, luckily some cons do have repair superheroes that help you to repair damage done to your costumes at a con. But just in case, here are some essentials to take to a con!
---
1: Write a list of all your costume parts
It may sound basic, but I remember going to a con an hour away then realising I'd forgotten the sleeves of my Moogle costume. Luckily a friend was kind enough to take me back for them!
2: Take a basic sewing kit
Needle and thread and fabric scissors all go a long way.
3: Hot glue, superglue and contact cement
Depending on your preference, but sometimes it's good to take all 3. Some cons can be strict about taking certain glues into the con itself but it is handy to have in your hotel room, especially for armour builders. I have been saved by a few cosplayers who have had glue on them and am eternally grateful!
4: Water
It may sound silly but con lines for food and drink can get very long very fast. Cons frustratingly usually have a lack of places to sit and chill out. Keeping hydrated more so while in costume is vital. Look after yourselves guys!
5: Deodorant
It can get pretty crowded and sweaty at cons. Sometimes it's even good to bring backup clothes and leave them in a safe area for when you get too hot in your costumes.
6: Skit music
If you are entering a masquerade and have a skit music during your performance, it is always handy to have it with you and listen to it repeatedly for several days before the con and on the day. Have a friend practice it with you and give you pointers, or practice in front of a reflective window or mirror. It'll help you feel that much more confident.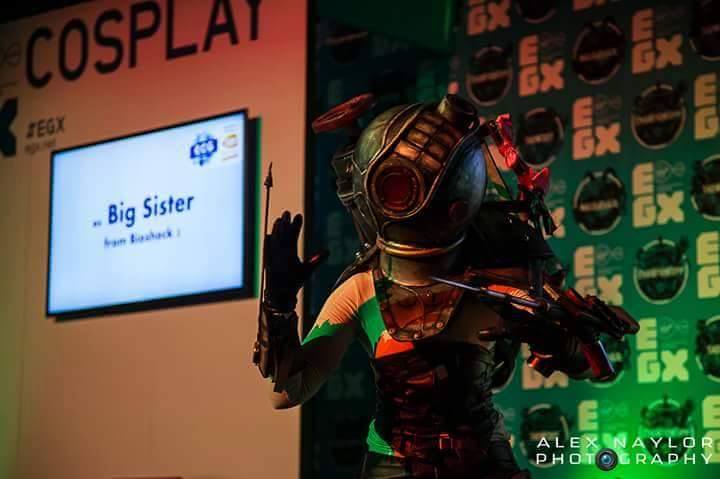 My Big Sister at the European Cosplay Gathering at EGX 2016, Photography by Alex Naylor
7: Reference pictures and a portfolio of your work in progress
On the point of cosplay competitions, judges will likely not know every character in a masquerade. It is very helpful if you bring or can show who your character is. If you have put blood, sweat and tears and have put your soul into making a costume, show it. Show the judges all the skill sets you used and what techniques you feel are unique to you and that you stand out for. Don't sell yourself short; be confident and proud of what you have made.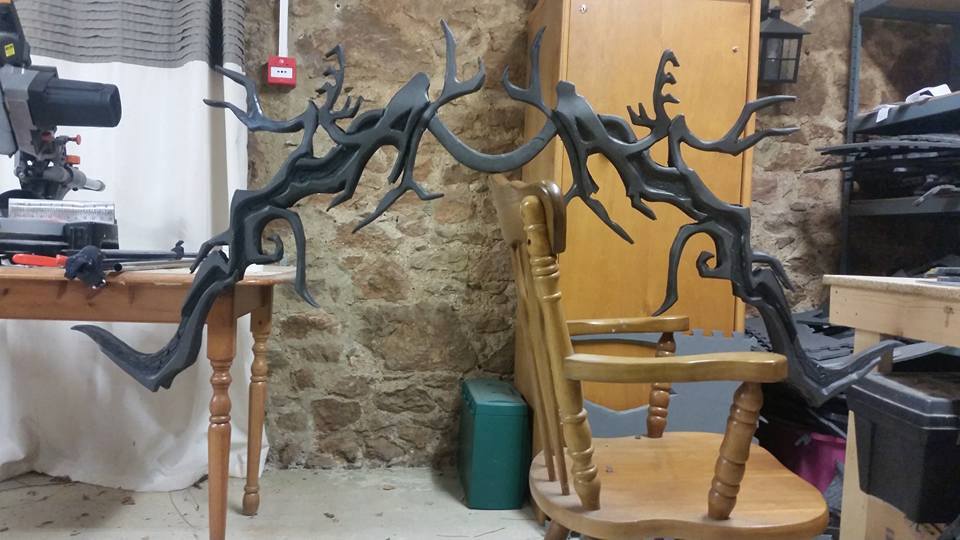 Work in progress of my Pokemon Xerneas Gijinka
8: Money
This is one I am terrible for, I am so used to paying everything on my card and forget that most things inside a con can only be bought with cash. If you have been to MCM London, you would have seen the heinously long lines for the cash machines, avoid being one of those poor people.
9: Paint
To patch up tiny scratches or bumps!
10: Makeup and hair/wig styling products
The other day my friend and I were watching Ru Pauls Drag Race and realized that cosplayers can actually learn a thing or two from them. The costumes in cosplay are usually dramatic, so the makeup and hair needs to be as well. Guys shouldn't shy away from makeup either; it helps to give the shape and definition of the character you are portraying immensely. Don't be shy of it; cosplay makeup tends to be a lot heavier than every day makeup, but it will look fantastic in pictures.
---
So there you have it. I hope these 10 will be helpful for you this year and the future. I am attending Cardiff Film and Comic Con next weekend and am a guest and cosplay judge the weekend after at Devcon: A Touch of Horror in Bristol. Hope you see some of you there!